Brightcove Studio CMS (Contextual Data)
The following explains how publishers can pass data to IRIS.TV via Brightcove.
Publishers should provide the following information to IRIS.TV:
Brightcove Account ID
Client ID
Client Secret
Client ID and Client Secret are created under the API Authentication page in the Brightcove admin.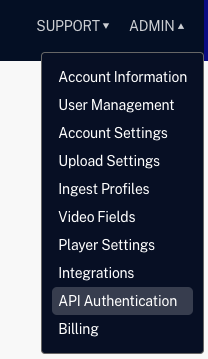 When creating the authentication, please make sure all of these permissions are checked.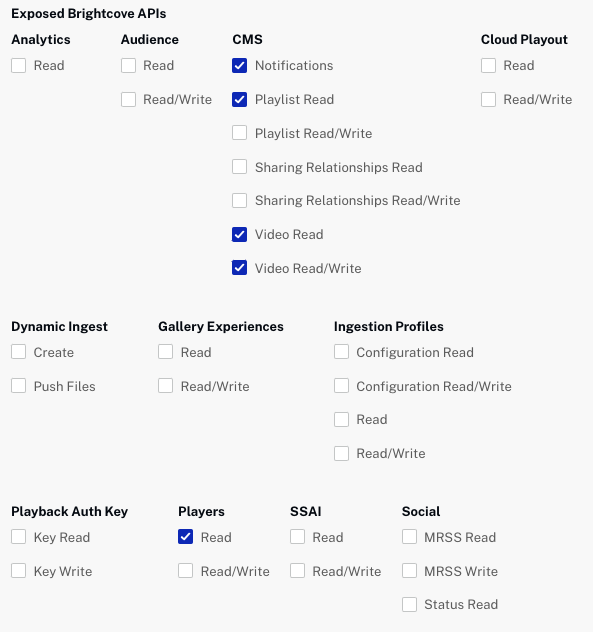 If a publisher has multiple Brightcove CMS sites/properties, they need to generate a separate set of credentials (clientID/Client Secret for each AccountID).